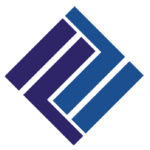 Why Work with Integrate Legal
You Work Directly With Cynthia
Some firms pass cases to junior associates and paralegals, but at Integrate Legal you will work directly with Cynthia.
Experience matters in the legal profession and Cynthia has litigated cases in both state and federal court for 15 years.
Cynthia will keep you informed on your case from start to finish.  Cynthia has built in processes to make sure that you are kept informed and responded to as quickly as possible.
Cynthia tirelessly advocates for her clients and founded Integrate Legal on the belief that clients deserve a strong advocate who never backs down from a fight.
Cynthia works relentlessly to ensure that your matters are diligently prepared for success.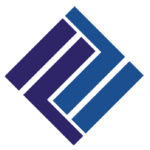 What Integrate Legal can do
Take Time to Listen & Understand
Cynthia will take the time to listen to your story and understand your priorities and end game.
Provide An Honest and Straightforward Assessment
Cynthia will provide you an honest and straightforward assessment of your legal issue in language you can understand.
Help You Evaluate Your Options
Cynthia will help you evaluate your options and make informed decisions regarding your next steps.
Customize Your Legal Representation
No two legal matters are the same and Cynthia will not treat them as if they were.  Instead, Cynthia customizes your legal representation to your individual circumstances.
Combine Experience to Provide you Effective & Efficient Legal Solutions
You get the full package when working with Integrate Legal.  Cynthia provides you her experience to ensure you are armed with effective and efficient legal solutions.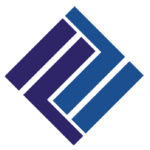 Counties Integrate Legal Serves
Integrate Legal Practices In the Following Counties, Districts & Appellate Courts in Illinois
Seventeenth Judicial Circuit
Fifteenth Judicial Circuit

Carroll
Jo Daviess
Lee
Ogle
Stephenson

Twenty-Third Judicial Circuit
Eighteenth Judicial Circuit
Sixteenth Judicial Circuit
Cook County Judicial Circuit
United States District Court Northern District of Illinois Western Division (Rockford)
United State District Court Northern District of Illinios Eastern Division (Chicago)
Illinois Second District Appellate Court which hears appeals from the courts located in the Seventeenth, Fifteenth, Twenty-Third, and Eighteenth Judicial Circuits
Illinois First District Appellate Court which hears appeals from the Cook County Judicial Circuit
 Seventh Circuit Appellate Court which hears appeals from the federal courts located in Illinois, Wisconsin and Indiana,
"I also wanted to thank you for performing an excellent/superb job, not only in litigating my case(s), but restoring my faith in legal fairness."
We are located in downtown Pecatonica, Illinois.  We are a small town law firm with big city experience.  Our central location allows us to practice in over ten counties in Northern, Illinois.
About Us
was last modified:
November 2nd, 2020
by